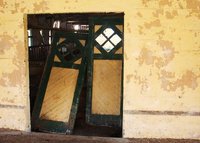 Gunnar
recommends building in security instead of waiting to catch the horses after they're out of the barn:
The way out of this is for security to get involved in building better systems, getting involved in the system development, Identity management, and coding. Come to the table with useful tools such as Threat Models and Misuse Cases, and make sure you are there early enough to have an impact. Three places to focus are application development, databases, and identity. Time for security to live in code and config not in Visio drawings.
As Gandhi supposedly said about western civilization: "That would be a good idea!"