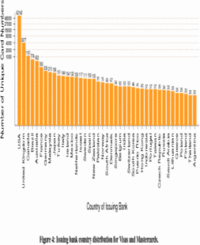 How to get rich quick through ecrime:
This paper studies an active underground economy which specializes in the commoditization of activities such as credit card fraud, identity theft, spamming, phishing, online credential theft, and the sale of compromised hosts. Using a seven month trace of logs collected from an active underground market operating on public Internet chat networks, we measure how the shift from "hacking for fun" to "hacking for profit" has given birth to a societal substrate mature enough to steal wealth into the millions of dollars in less than one year.

— An Inquiry into the Nature and Causes of the Wealth of Internet Miscreants Jason Franklin, Vern Paxson, Adrian Perrig, and Stefan Savage. Proc. ACM CCS, October 2007.
How to stop it? Law enforcement is good, but insufficient. Ditto traditional technological Internet security methods. We already knew that. What now?
Real progress will be made by disrupting the criminal economy by poisoning trust. Read the paper for the authors' suggestions of Sybil attacks and slander attacks. Make the criminals' identities unreliable and poison their reputations.
This is considered the paper of the year by some prominent computer security professionals, and for good reason.
-jsq