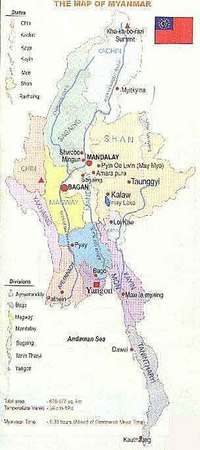 Well, not quite yet, but this could be the start:
"It is learnt that taking advantage of the inability of the Myanmar military junta to provide satisfactory and affordable mobile phone services in the Shan State and the Kachin State areas of North Myanmar, Chinese companies have been operating mobile phone services in Yunnan for the benefit of the people of North Myanmar."

— Chinese Mobile Phone Services in North Myanmar, By B. Raman, Paper no. 2470, South Asia Analysis Group, 21-Nov.-2007, quoted in Lots More Reasons Why China is the New America, By Bruce Sterling, Beyond the Beyond, Wired Blogs, November 23, 2007 | 8:35:27 AM
This bears watching, also because while I've been predicting the U.S. may end up buying fast Internet access from Japanese companies, just like cars, actually it could be Chinese companies.
-jsq