So this fellow was just arrested and some of his computers confiscated: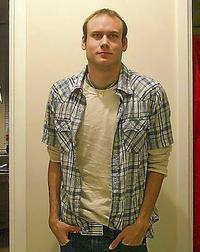 Dan Egerstad, a security consultant, intercepted data carried over a global communications network used by embassies around the world in August and gained access to 1000 sensitive email accounts. They contained confidential diplomatic memos and other sensitive government emails.

After informing the governments involved of their security failings and receiving no response, Egerstad published 100 of the email accounts, including login details and passwords, on his website for anyone curious enough to have a look. The site, derangedsecurity.com, has since been taken offline.

— Swedish Police Swoop on Dan Egerstad - UPDATE by Fergie, Fergie's Tech Blog, 14 Nov 2007
He got this information by installing Tor, which people use to hide their IP addresses, and looking to see what passed over it. What he saw he thinks was people who had already broken into embassy accounts using them illicitly. He tried to inform governments, who (except for Iran) were uninterested. Then he posted his information online, thus probably stopping the snoopers.
So Egerstad gets arrested, yet this man, who says "Privacy no longer can mean anonymity" walks around free.
-jsq