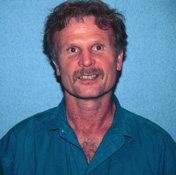 Building in a fire-prone area should be no different from building in a flood plain or a hurricane alley:
We need to begin looking at fire the way we view rivers. No one should be permitted to construct homes in the "fire plain" any more than we permit home construction in a river flood plain. The flood plain is as much as a part of the river as the normal flow channel. And a similar situation exists for fires. There are many ecosystems where the likelihood of a fire in a hundred year period is extremely high—building homes in such "hundred year fire plains" is as foolish as building a house in a hundred year river floodway.

— Guest Opinion: George Wuerthner's On the Range; Land Use Planning Must Address Wildfire Plain By George Wuerthner, New West, 18 June 2007
Seems simple enough. The article says that only Oregon has zoning laws similar to this. Insurance isn't mentioned in the article, but one of the commenters brings up wildfire insurance, as in maybe homeowners can build in the woods, but they have to buy wildfire insurance. And maybe in some areas they can't get that, either, and they just can't build.
As the article points out:
A few months ago, five former Chiefs of the Forest Service sent a joint letter to Congress. In that letter, the Chiefs warned Congress about "an untenable financial situation due to the way fire-suppression funding is being handled in the federal budget." Increasingly, the agency is being asked to pay for fire suppression at the expense of other priorities and needs. Last year fire fighting consumed 45 percent of the agency's budget, leaving less to spend on campground maintenance, trail work, wildlife and fish habitat restoration, and many other worthwhile programs.
So what is the federal government currently proposing?
cost-containment that doesn't seem to take fire plains into account
. Oh well.
This problem also applies to the southeast, where settlement patterns are quite different, given that many people have always lived in the woods. But new developments could still be subject to similar zoning and insurance requirements and restrictions.
-jsq
PS: Seen on Ralph Maughan's Wildlife News.