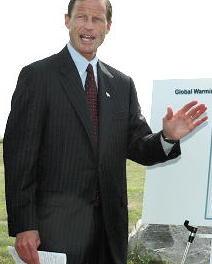 Maybe
breach discovery
is catching on:
"This significant security breach at a Fidelity National Information Services, Inc. subsidiary - compromising 2.3 million consumers - demands answers and actions to protect citizens from identity theft. My office is aggressively pursuing additional information from Fidelity, and will ensure the company adheres to Connecticut law requiring prompt notification to consumers whose personal private information may have been compromised.

"As a first step in our investigation, we are contacting the company to seek information, including the scope and magnitude of the security breach, consumer notification measures and remedies that may be implemented."

— Connecticut Attorney General's Statement On Fidelity Security Breach Involving 2.3 Million Consumers, by admin, 4 July 2007
Amusingly enough, the CT Att. Gen.'s own web pages say: "The site is currently unavailable. Please visit us again later."
But nevermind that. Is this Fidelity National related to the Fidelity National Title Group that on 30 June announced:
Fidelity National Title Group, a wholly-owned subsidiary of Fidelity National Financial, Inc. (NYSE:FNF), a leading provider of title insurance, specialty insurance and claims management services, today announced a new product offering that will help its customers protect against mortgage fraud. The new partnership with Experian Consumer DirectSM will offer customers one year of credit monitoring, fraud resolution assistance and a credit report at no cost.

— Fidelity National Title Group Announces New Program to Curb Mortgage Fraud, by Administrator, PR-GB.COM, Saturday, 30 June 2007
If so, it appears that horse was already out of the barn.
-jsq