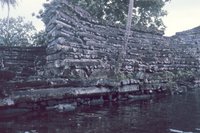 Well, you go away for the weekend, and Vista fans have a party on your blog....
While one of the commenters seems to mostly know people who like Vista, so far I haven't found anybody I know who does; could be it's who you know. Apparently Dell knows quite a few people who don't want Vista, and the Houston Chronicle talked to some of them.
The people I talk to think Ubuntu Linux is just as good as Vista, and requires fewer resources. Sort of like this opinion: except for perhaps some Windows-specific applications, why not switch to Ubuntu? Dell is also moving to supply Ubuntu as a native operating system within weeks.
Another commenter says I blasted Microsoft for having expensive software. Nope; actually, I didn't even mention that. And the point of mentioning Gates announcing $3 Vista in China is that it looks like an act of desperation, especially considering how Linux has caught on in other places that don't want to pay Microsoft's usual prices.
Let's get to the more substantive stuff.
Vista gets in the user's face about security, prompting to identify networks, alert the user when potentially malicious activity occurs, etc.

Try Vista before you slam it, please.
Getting in the user's face isn't fixing security; it's punting the problem back at the user instead of fixing the underlying design flaws and misfeatures. I don't have to try Vista to know this, nor for that matter to experience Windows security problems. For example, most of the spam I get is sent from bots made out of Windows machines. And it's my government that's foolishly standardizing on a monoculture of Windows machines.
Another poster tries to equate security problems among OSes:
I too work in security products. Vista is "insecure" aside, Linux is simply not much better - you don't think there can be email worms on Linux? You think the acroread/pdf vulnerabilities found on Windows are absent in their Linux counterparts?
The second Metricon is coming up in August in Boston. You've got until May 11 to submit a paper comparing measurements of Vista and Linux security. Not "you don't think"; actual quantifications.
And security aside, I just don't see how Linux being a viable replacement of Windows (at least for desktop). I've been developing SunOS/Solaris applications for 15 years now, and Linux applicance for the last 2 years, I still have trouble figuring out Linux desktop's (gnome, etc, all of them) many kinks. Good luck having moms and pops figuring those out.
Well, InformationWeek thinks Ubuntu is getting pretty close to granny-ready. And Dell meanwhile obviously thinks it's already ready for quite a few people, including, incidentally, Michael Dell.
About the success of Microsoft:
As far as I can tell, Microsoft has been doing things right the past several years.
See above about Metricon. Somebody points out that Microsoft's Q3 profits are up on Vista sales. They spent a lot of money developing an OS release and finally shipped it; I'd certainly hope their profits would be up in such a case, or they'd really be in dire straits.
Expecting the empire to fall "any day now" is just so much wishful thinking.
And claiming I said "any day now" is just so much wishful thinking.
Monopolies don't always die like Enron or Anderson: not necessarily spectacular crash and burn. Microsoft could go the way of the Great A&P. It still exists, but it no longer has a Wal-Mart-like domination of the retail market. Or it could go the way of IBM: peddling along just fine at the moment, thank you, but that only after some massive reorientation and no longer the unchallenged monarch of either software or hardware.
While I didn't write "Damned if you do, damned if you don't" either, I did mean that, but not about pricing. Microsoft can either fix its security problems, which would require massive changes to the OS and probably to its user interfaces. If it does that, many users will wonder why they're bothering to stick with MSFT, since backwards compatibility is one of the main reasons. If instead Microsoft continues to try to forge ahead without fixing its security problems, as it's doing with Vista, by pushing many of them back on granny to decide, it's going to lose users that way, too. That stone wall is getting pretty rickety.
There's a reason why Firefox continues to gain ground on Internet Explorer. It's because users are tired of IE's security design flaws, and resulting zero-day exploits.
The more Microsoft continues shipping seriously insecure OSes, the more MSFT's monopoly domination of the market is a security issue for everyone, whether they use Microsoft OSes themselves or not.
-jsq