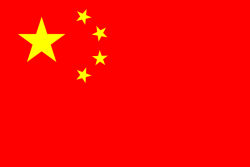 A year ago, someone lodged a complaint against Yahoo! in Hong Kong regarding jailed activist Shi Tao. This month, there's another suit against Yahoo! for revealing user information to the Chinese government, this time in a U.S. court:
A suit filed in federal court in San Francisco on Wednesday by the wife of Wang Xiaoning accuses Yahoo of "aiding and abetting" torture and human rights violations by linking her husband and others to e-mail and online comments.

— Yahoo sued in US court for giving user data to China, Sydney Morning Herald, April 20, 2007
The previous suit noted that Yahoo! operates as a Hong Kong company, so it's not clear whether it actually had to go by mainland Chinese rules instead of Hong Kong ones.
However, this activist was apparently convicted in a mainland court:
Yahoo was referred to 10 times in the Chinese court verdict on September 12, 2003 that declared Wang guilty of "incitement to subvert state power" and sentenced him to a decade in prison.

"I feel very angry," Wang's wife, Yu Ling, said after a news conference on Thursday announcing the filing of the suit.

"Yahoo betrayed my husband for their business interests. They literally destroyed my family. All my husband did was express his political views."
Any company that operates in a country not its home has to abide by the laws there, or accept the consequences of not obeying them. Yahoo! did the former, and apparently there may be consequences of obeying Chinese laws.
-jsq