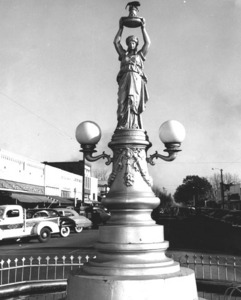 Apparently Microsoft needs even more of a monopoly:
The Office of Management and Budget and the Defense Department are taking similar but separate paths to ensure a standard Microsoft Windows desktop configuration is used by all agencies.

Karen Evans, OMB's administrator for IT and e-government, has recommended to Paul Denett, the administrator in the Office of Federal Procurement Policy, that the Federal Acquisition Regulations Council add a clause to the FAR, or OFPP send out a memo to all chief acquisition officers, that would require all IT contracts to include the requirement that all software and hardware does no harm to the standard configuration.

The Air Force, meanwhile, has submitted a three-part clause to the DOD chief information officer that would be included in every IT contract, said Ken Heitkamp, associate director for lifecycle management and director of the Air Force's IT Commodity Council.

Eventually, Heitkamp said, DOD's rule could be given to OMB for them to decide whether to take it governmentwide.

— OMB, DOD to enforce desktop standard through procurement, By Jason Miller GCN, 11 April 2007
From a security point of view, this is the height of foolishness, because it will establish a government-wide monoculture that will be very vulnerable to exploits.
-jsq