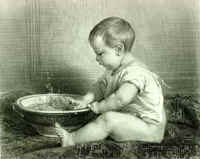 Doubtless everyone has heard of Tim O'Reilly's Draft Blogger's Code of Conduct, which is an attempt to instill (restore? inspire?) civility in blogging. I had some difficulty with the concept from the beginning, since it centers around the "tone of the blogs", which is a vague and very subjective thing. O'Reilly's draft code of conduct isn't much less vague and subjective:
We define and determine what is "unacceptable content" on a case-by-case basis, and our definitions are not limited to this list. If we delete a comment or link, we will say so and explain why. [We reserve the right to change these standards at any time with no notice.]
Now if "we" means the individual blogger, fine. However, if "we" means some external authority, well, I have problems with that "we".
Plus some of Tim's draft goes beyond "civility" into changing the way discussion works in the blogosphere:
3. We connect privately before we respond publicly.
Connect for what? Any response to a comment? That isn't the way blogs work these days.
Cory Doctorow has related reservations:
However, I was very uncomfortable with Tim's draft, as it seemed to preclude real anonymity and invite censorship.
Cory links to a dissection of Tim's draft by Tristan Louis, which quotes the ACLU vs. Reno Supreme Court Decision of 10 years ago:
The record demonstrates that the growth of the Internet has been and continues to be phenomenal. As a matter of constitutional tradition, in the absence of evidence to the contrary, we presume that governmental regulation of the content of speech is more likely to interfere with the free exchange of ideas than to encourage it. The interest in encouraging freedom of expression in a democratic society outweighs any theoretical but unproven benefit of censorship.
This was the decision that struck down the Communications Decency Act. I was one of the plaintifs.
Sure, Tim is proposing self-policing, not government censorship. But given a political environment in which the FCC recently got a "muzzle award" for censorship of free speech and expression, I don't want to give public officials any excuse to say that they need to move to enforce a blogger best practice because the blogosphere isn't adequately policing itself.
Finally, Markos has nailed the root of the matter:
Look, if you blog, and blog about controversial shit, you'll get idiotic emails. Most of the time, said "death threats" don't even exist -- evidenced by the fact that the crying bloggers and journalists always fail to produce said "death threats". I suspect many are like this gem I recently received:

— Death threats and blogging, by kos, Daily Kos, Wed Apr 11, 2007 at 11:45:43 PM PDT
He quotes a classic crazy rant received in the mail. That one took me back. Back to 1990, when I was already receiving mail just like it, because of a book I wrote about networks. There's nothing new about this kind of mail. Except maybe to people who aren't used to being in the public eye.
What we have here is a tempest in a teapot, which is no reason to call out the battleships of civility. Civility is good; enforcing it on the basis of vague "tone" and undefined "unacceptable content" is not. Squelching free speech because of apparently imagined threats is not good risk management.
-jsq