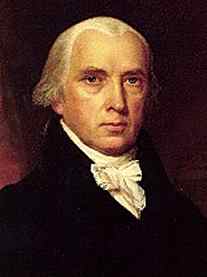 Mike Neuenschwander proposes a Law of Relational Risk:
Contribution to the relationship that is not met proportionally by the other participants is a loss to the contributor.

Law of Relational Risk, Mike Neuenschwander, Burton Group Identity Blog, January 24, 2007
His point is that everybody hates to lose time, money, emotions, whatever that have been contributed to communication, but people often don't think of the key feature is that such contributions being unreciprocated is what makes them lost. In other words, if the other parties put in just as much, then there is reciprocation and a relationship of some sort, including at least the possiblity of mutual benefit. Skin in the game, if you will. If they don't, then you've only been suckered. This is a good point, although it has a number of exceptions and maybe even more ramifications.
For example, companies that dump toxic waste don't want reciprocation: they count it a gain if nobody notices, and the effort of dumping as a win, not a loss. Of course, such externalities often come back to haunt the perpetrator, or the perpetrator's community, or children, or grandchildren. And it's quite possible for all parties to contribute to a conversation, negotiation, company, etc., and still everyone can lose: another company comes out with a killer app., the market crashes, a key player dies, etc. Finally, sometimes it's useful to contribute effort and resources to a relationship even if it's not reciprocated, for example to gain PR benefits, or to test the waters with multiple potential customers. For every relationship there are affected parties and probably similar relationships that may work with slight variation or practice. How the other parties may be affected may not be clear. This is one reason many companies are asking for CO2 caps and a carbon trading system: to make the externalities of CO2 production visible and to have a proxy for the effects on other parties.
In other words, if for each relationship you think of the values, morals, experience, and needs of each participant, the cultural expectations (fight fair, step on them when they're down, play coy, etc.) of the participants (or of subsets of them), the it of the mechanisms of communication, and the its of societal measures (customs, contracts, insurance, etc.), all of these things contribute to reciprocity, or may bring in aspects that make reciprocity positive, negative, or neutral in certain circumstances. Add to that information about multiple groups and relationships, nested and intersecting groups of numerous different scales, and you may get both more insight into simpler solutions and more outliers.
The proposed law is a good rule of thumb, but you can't even say what it means without examining the I, we, it, and its of the relationship. Take a Myers-Briggs ESFP personality (extroverted spontaneous emotion-based detail person) and an INTJ personality (introverted organized thought-based big picture person) and put them in a room and chances are they'll both think *they're* contributing to the relationship, but the other one is not, and being rude in uncalled-for ways to boot. The ESFP will think the INTJ is too bossy and process-oriented, and the INTJ will think the ESFP is wasting too much time on emoting and can't stick to the topics at hand. The ESFP will favor in-person meetings, while the INTJ would just as soon do it by telephone or online. The ESFP will want to hold retreats so everybody can get to know each other, while the INTJ will want to mail around written position statements and get on with it. The ESFP will look for contexts and precedents in which emotional honesty is paramount and anything that contributes to everyone nodding in agreement as OK, while the INTJ will be much more concerned with saying what you mean and doing what you say and will want written records to determine that.
While I have probably exaggerated the contrasts in the previous paragraph, if you look in any good Myers-Briggs book you'll find it's practically a textbook example. And this is for two people who probably think they both come from the same culture! Which they do; they just have different personalities formed in it, which lead to all sorts of different expectations.
This is why cultural expectations and societal frameworks can be very useful in getting people to work together successfully. Trying to get your forces or at least your officer corps to have common culture is apparently a standard topic in military grand strategy. One would think that a society that could promote society means for cooperation among diverse participants with diverse motivations would be even stronger. After all, it's usually cheaper not to have to resort to coercion in forms such as lawsuits (well, lawyers profit), prison (a college education can cost less), or military action (a trillion here, a trillion there...). If we can promote a culture of cooperation and mechanisms that facilitate it, maybe we won't need cooercion. But society needs to consider the latter, as well:
If men were angels, no government would be necessary. If angels were to govern men, neither external nor internal controls on government would be necessary.
So I think my opinion is that simple reciprocation is a good start, but one could hope for a broader and better guideline that takes into account effects and affected parties beyond the currently-participating group and the present time. Something that promotes looking not just across the table, but also up to society, sideways to similar groups, backward to precedent, and forwards to posterity.
Neuenschwander proposes some methods to address some of these concerns, such as the Principle of Relational Equilibrium, in which "balanced fear of loss among parties promotes cooperation." He calls this balanced incentives to cooperate, which is true, but fear has its own distorting effects (withholding information, tit for tat, arms race, etc.). It could be more useful to come up with incentives that attract rather than repulse.
Ambition must be made to counteract ambition.

--James Madison
And beyond sideways checks and balances, reputation can matter. Maybe a credit card company whose customers have fewer losses due to better security measures by the card company gets PR benefits. Such benefits may accrue beyond the direct relationship between the card company and its customers.
He brings in important points such as repeated iterations, different character of the first iteration, relational continuity even with changing individual players, and multiple contextual identities. I recommend reading his blog entry.
He says such points are important to designing identity and relation systems. This is true. They also are important to entire societies, which could use better ways to avoid relations devolving into trade wars or shooting wars. Maybe if societies could evolve ways to incentivize the military-industrial-entertainment complex for peace rather than for profiting by warfare, things could change. But designing an identity or relation system or a society requires looking beyond simple single-group relations. If you want to know and reduce risk and increase collaboration, you need to look out, down, up, back, and forwards. Stop thinking of designing a computer system. An identity and relation system is a political system.
Meanwhile, I think he's right that single sign-on (SSO) has a drawback that multiple sources of recognition can be better for establishing an identity, and I'm looking forward to his promised post on multi-factor identity.
PS: Thanks, Gunnar.