Today I'm attending by telephone the first-ever Domain Name System Operations, Analysis, and Research Center (DNS-OARC). The attendees include operators of root DNS servers, top level domain servers, domain registries, and well known Internet researchers. Much interesting research is going on, and perhaps some of it can be more coordinated. The group also has members from major vendors. InternetPerils is a charter member.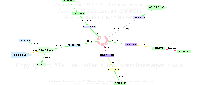 One reason for this meeting is that DNS-OARC has received an NSF grant of $2.38M; kc of CAIDA and other participants were most complimentary of NSF. I hope this grant is a sign that NSF is coming to see collective action as at least as important as faster networks.
I can't say much about what else went on, given that members sign a confidentiality agreement. Suffice it to say that people with related projects that might not have been aware of each other now are.
One attendee has previously publicly remarked that the Internet won't die, because nobody has more incentive to keep it running than the miscreants that feed off of it.
I have a request from the DNS-OARC administration to mention that everyone should use BCP 38 and not peer with people who don't do source address verification at the edges. This is a relatively new Best Practice (four years old) that is already widely deployed, although not yet widely enough.
One reason it's still not widely enough deployed is the same reason nobody wanted to believe a tornado could hit Massachusetts. Many people see it as benefitting other people, but not themselves, because they don't believe it could happen to them.
One thing I can do is link to my own presentation.
-jsq