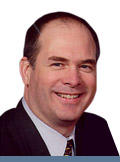 Interesting post here on Scott Cleland's Percursor Blog:
A major reason why the stakes are so high in the FTC's review of the Google-DoubleClick merger is how remarkably fast online advertising is overtaking other advertising industry segments that have been around for decades.

— Online ad trends show the huge stakes in the Google-Doubleclick merger, by Scott Cleland, Precursor Blog, Wed, 2007-09-05 17:38.
Interesting especially in that I don't recall him having any similar trepidations about the AT&T-Bellsouth merger.
He quotes eMarketer as saying that:
a recent report from equity firm Veronis Suhler Stevenson predicts that the Internet will displace television as the No. 1 ad medium by 2011." [bold added]
Cleland did not provide a link to eMarketer or to VSS.
A little googling finds the VSS press release about its report, which actually says:
Internet advertising is expected to become the largest ad segment in 2011, surpassing newspapers.

— New Veronis Suhler Stevenson Forecast: Shift to Alternative Media Strategies Will Drive U.S. Communications Spending Growth in 2007-2011 Period; Consumer Media Usage Expected to Level Off Going Forward, Press Release, Veronis Suhler Stevenson, 7 Aug 2007
VSS says newspapers: not television. Looks like somebody had television on the brain.