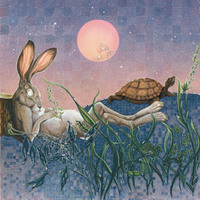 Dave Farber posted a
response by Chris Yoo
to Barb Cherry's post about myths and historical errors. Here's Chris's reponse in full. To me, it seems that he is conceding that she's right about the history, that antitrust says nothing about ISP competition, and that a few ISPs control most of the Internet in the U.S. But read it for yourself:
From: Christopher S. Yoo [mailto:csyoo@law.upenn.edu]

I don't pretend to be an expert on the history of common carriage regulation. Barbara has spent far more time thinking about this than I have, so I always appreciate hearing her reactions and learn from reading her work. That said, here are a few thoughts.

It is true that common carriage long predates both the Granger Movement and the Interstate Commerce Act of 1887. That said, one of the central problems is that the historic justifications for common carriage have not aged very well. Often times the common carriage obligations were regarded as a quid pro quo for a government grant of some economic privilege. Other times they were justified because the industry was "affected with a public interest," a concept that is usually traced to the landmark Supreme Court case Munn v. Illinois (1876). The Supreme Court struggled to imbue that standard with content (along with a number of early treatises trying to make sense of the concept) and would ultimately abandon it as analytically empty in Nebbia v. New York (1934). Legal scholars, such as Thomas Nachbar and James Speta in addition to Barbara, have attempted to recover lessons from this era. I have never spoken to Barbara about this in particular, but both Tom and Jim have noted the difficulty in extracting any useful lessons from the history.
The rest after the jump.