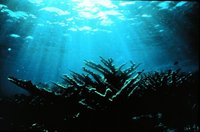 I predict this prediction will be misused by the duopoly to lobby for more favoratism for the duopoly:
User demand for the Internet could outpace network capacity by 2010, according to a study released today by Nemertes Research. The study found that corporate and consumer Internet usage could surpass the Internet access infrastructure, specifically in North America, but also worldwide, within the next three to five years.

...

As Internet capabilities continue to expand and users strive to be constantly connected, usage of the Internet via the mobile phone, set-top boxes and gaming devices has exponentially increased thus limiting bandwidth capacity. This is due in large part to voice and bandwidth-intensive applications, including streaming and interactive video, peer-to-peer file transfer and music downloads and file sharing. According to ComScore, nearly 75% of U.S. Internet users watched an average of 158 minutes of online video in one month alone and viewed more than 8.3 billion video streams.

— Internet could clog networks by 2010, study says, By Sarah Reedy, TelephoneOnline, Nov 19, 2007 1:03 PM
If I had a nickle for every time imminent demise of the Internet has been predicted. This has been going on since before the Internet even existed, and the results have been different than in this prediction.
Continue reading "Clogged: Internet Demise Predicted, Again" »