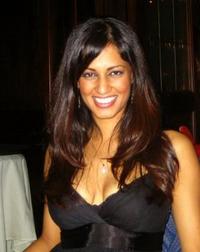 T-Mobile hasn't made the news like AT&T, Comcast, and Cox for violating net neutrality, but has nonetheless been busy lobbying behind the scenes:
WASHINGTON - Telecommunications carrier T-Mobile USA Inc. spent nearly $700,000 in the first quarter to lobby on spectrum matters and other issues, according to a disclosure report.

T-Mobile, which is owned by German telecommunications company Deutsche Telekom AG (nyse: DT - news - people ), also lobbied the federal government on legislation involving wireless taxes, privacy and various consumer protection issues.

The company, the nation's fourth largest cellular carrier, also lobbied lawmakers on the issue of "Net neutrality," or the principle that all Web traffic be treated equally. Some Internet providers want to charge content providers extra to get their Web sites to load faster. Lawmakers have proposed legislation to make Net neutrality the law of the land.

— T-Mobile spent $700,000 lobbying in first quarter, Associated Press, 05.30.08, 5:26 PM ET
The T-Mobile lobbyist pictured is Michelle Persaud, former Democratic staff council for the House Judiciary Committee.
-jsq