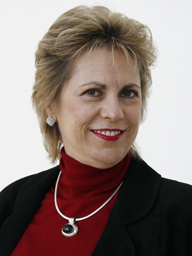 Dr. Barbara Cherry sent me a response to Dr. Chris Yoo's "novel" opinion of her antitrust theory. Dave Farber posted
Barb's comments on his Interesting People list
, although without her postscript with the pointer to her articles and book. Farber appended a response from Chris, which I'll post separately.
From: "Cherry, Barbara" <cherryb at indiana.edu>
Date: Fri, 9 May 2008 18:28:04 -0400
Subject: Re: Prof. Yoo responds for Prof. Farber

John,

Christopher Yoo's response unfortunately contains several historical analytical errors that I've repeatedly discussed in my writings. It is unlikely that he actually read my TPRC paper to which you provided a link in our blog, as he would have readily discovered some of them.

Perhaps the fundamental problem is that many economists and legal scholars commenting on the network neutrality debate DO NOT understand the history of common carriage. Under the common law, common carriage obligations were TORT obligations imposed on carriers (in their relationship with customers) simply by virtue of their status of engaging in the business. In other words, the obligations are STATUS-BASED and unrelated to the industry's market structure. Attributing the imposition of common carriage obligations to natural monopoly is a MYTH, unfortunately so often erroneously repeated in the secondary literature that it is believed to be true.
The rest after the jump.
The tort obligations of common carriage remained, even after the development of general contract law. In fact, common carriers were strictly limited in the degree to which they could contract out of their tort obligations. The common carriage obligations later became codified in statutes (given perceived inadequacies of common law remedies) to which additional obligations and mechanisms were added (e.g. filing of tariffs enforced by administrative agencies).

Furthermore, common carriage - both under the common law and statutorily - - predates the statutory antitrust regime. In other words, the industry-specific common carriage legal regime predates the general business regime of antitrust (and even later, of consumer protection legislation). This temporal sequencing is very important, as the general business legal regime evolved after, and as an augmentation of, the preexisting industry-specific regime.

The reason that Chris says my point of view is novel is because, as stated above, many do not accurately understand the body of law of common carriage. In fact, I didn't discover the true history until I did my Ph.D. Dissertation. Although I've published a book based on my dissertation, which corrects the inaccuracies upon which many rely, unfortunately its contents have not sufficiently penetrated the general discourse of telecom policy.

As for the common carriage obligations of transportation carriers under deregulatory policies, I note with interest Christopher's statement that "it is my understanding that railroad, bus, and airline deregulation did actually remove most (of not all) of the major common carrier requirements." This is yet another assumption, or (mis)characterization, of the effect of deregulatory transportation policies that many have - and without researching the matter to determine its accuracy. Later this year, I will be publishing a paper that specifically discusses what the effect of the deregulatory transportation policies have been. Importantly, although many elements of the older statutory provisions - - overlaying the common law common carrier obligations - have been significantly altered, the critical elements of common carriage (originating under the common law) have remained. The transportation carriers (railroad, airline, bus....) ARE IN FACT STILL COMMON CARRIERS, but what has changed is the manner by which the obligations are enforced.

Overall, one has to get the correct historical alignment of various legal principles and bodies of law straight before one can understand the points raised in my writings. Conversely, many of my colleagues fail to sufficiently scrutinize the assumptions upon which their analyses are based, thereby overseeing numerous analytical errors.

Best, Barb

From: "Cherry, Barbara" <cherryb at indiana.edu>
Date: Sat, 10 May 2008 10:24:24 -0400
Subject: Re: Prof. Yoo responds for Prof. Farber

John,

It is fine to distribute my reply. You may wish to also add the following.

I have repeatedly discovered that scholars working in the area of telecommunications policy -- and particularly those working in the area of antitrust -- do not have an historically accurate understanding of the law of common carriers as well as of public utilities and its relationship to other bodies of law (such as antitrust). Such an historically inaccurate understanding leads to analytical flaws which are then embedded in derivative policy recommendations.

My discovery of the misunderstanding of the common carriage and public utility laws applicable to telecommunications carriers, and the consequences for further legal and policy development, began with my Ph.D. Dissertation. I published a book based on my dissertation, the citation for which is:

Barbara A. Cherry (1999), The Crisis in Telecommunications Carrier Liability: Historical Regulatory Flaws and Recommended Reform (Boston, MA: Kluwer Academic Publishers).

My appreciation of the consequences arising from such a misunderstanding of common carriage and public utility law also continues to evolve. With regard to the network neutrality debate, my first publication in this regard is the following law review article.

Barbara A. Cherry (2006), "Misusing Network Neutrality to Eliminate Common Carriage Threatens Free Speech and the Postal System," 33 N. KY. L. REV. 483-511.

I have further conference papers and forthcoming publications that explore the growing list of problems. One of these is the forthcoming publication (in The Information Society) I mentioned regarding the effects of deregulatory transportation policies - which reveals that the elimination of common carriage obligations for access to broadband is in fact a radical policy from an historical perspective.

It is challenging to convey in email exchanges how critical it is to have historical accuracy as a foundation on which to build policy evaluation and recommendations. But the network neutrality debate is an example of how confusing the discourse can be - and, in many ways, unnecessarily so - when it's driven by arguments based on myths rather than facts.

Best, Barb
Chris Yoo's reponse in the next post.
-jsq