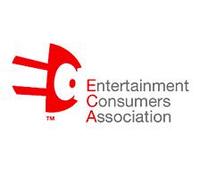 Good news:
Gamers are, by nature, a more web-savvy lot than the average Internet consumer. As a result, complicated-sounding concepts like "Net Neutrality" tend to be a pretty easy sell to those individuals whose primary means of entertainment is heavily dependent on fast and unfettered Internet access.

Yesterday the Entertainment Consumers' Association unveiled another new venture into the realm of gamer activism. Following on the success of political action programs such as the Video Game Voters Network, the ECA is hoping to apply a similar formula to the complicated issue of Net Neutrality. The new initiative is called Gamers for Net Neutrality, and its purpose is to provide gamers with the tools necessary to fight the encroaching threat of a micro-monetized and heavily controlled online space.

— ECA Launches Gamers for Net Neutrality, New initiative empowers gamers to help keep online traffic regulation-free. By Mark Whiting, 1up.com, 04/02/2008
This is what it will take to win. We need the FCC to enforce net neutrality. And that will only happen when there's an administration that will make it do so. And that will only happen if the people vote it in. We need more ISP competitors. And that will only happen as customers demand it.
This is the path to net neutrality and Internet freedom
.
-jsq
PS:
"The Revolution was effected before the war commenced.
The Revolution was in the minds and hearts of the people...
This radical change in the principles, opinions, sentiments,
and affections of the people was the real American Revolution."