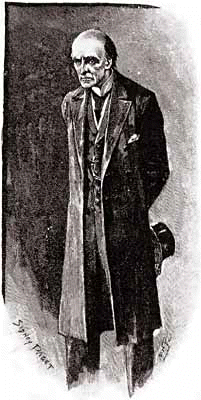 What would happen if you put Dr. Moriarty in charge of solving Sherlock Holmes' cases?
The Government and Accountability Office (GAO) has concluded that the Federal Communications Commission does nothing with about four out of every five consumer complaints that it puts into a database and investigates. Even worse, the GAO could not discern from its survey of the FCC's complaint process why the FCC takes no enforcement action with 83 percent of the complaints it looked into from 2003 through 2006. "Without key management tools, FCC may have difficulty assuring Congress and other stakeholders that it is meeting its enforcement mission," the GAO report warns. That's putting it mildly. If the FCC does set up some serious net neutrality guidelines for ISPs like Comcast, how can P2P application users and other consumers know that the agency will take their comments seriously?

— FCC living in the dark ages; a threat to net neutrality aims, By Matthew Lasar, ars technical, March 16, 2008 - 12:22PM CT
You might get about 7% of them solved, just to make a pretense of credibility.
Indeed, there is an assurance problem.
The FCC's vaunted net neutrality principles don't mean squat.
This is the same FCC that
can't hear the difference between consumer and participant
, that
ignored massive public protest and objections by both houses of Congress
and authorized more media consolidation in December 2007, one year after authorizing the merger of Bellsouth and AT&T, and is being
investigated by the House Energy and Commerce Committee
. Now the GAO weighs in, finding the unsurprising 7% solution.
None of this will change anything until Martin or his boss are replaced. Martin is operating under the same market failure directions as his counterpart at the FTC and at all other federal agencies and departments. This is just one detail of the "unitary executive" theory of the current administration under which the president says jump and all of government, including Congress and the courts, act like frogs. Unless Congress gets a spine and impeaches someone, nothing will change until at least there's a new president.
Meanwhile, the best solution is to find ways to produce more competition. Unfortunately, this is difficult with the FCC, FTC, et al. pretending there already is competition and thus actively working to further entrench the incumbents.
-jsq