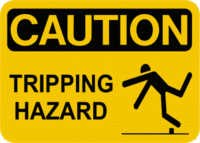 The same person to bust Comcast's blocking of BitTorrent traffic was called upon to test Cox's system, and sure enough, he concluded with "conclusive proof" that eDonkey was getting the same treatment.

First Comcast, Now Cox Busted 'Managing' Traffic by Jason Lee Miller, Webpronews.com, Mon, 11/19/2007 - 10:51.
We asked regular user Robb Topolski, who was the first to discover Comcast's traffic shaping practices, to take a look at Cox connectivity a little more closely.

According to Topolski, Cox is in fact using traffic shaping to degrade p2p traffic. In analyzing a user log, he has concluded that Cox is using traffic shaping hardware to send forged TCP/IP packets with the RST (reset) flag set -- with the goal of disrupting eDonkey traffic. He's been unable to tell precisely what hardware Cox is using, but he notes that the technique being used is very similar to Comcast's treatment of BitTorrent.

— Cox Also Disrupting P2P Traffic, Using the same forged packet method as Comcast, by Karl, BroadbandReports.com, 03:35PM Thursday Nov 15 2007
The main difference between Comcast and Cox is that Cox says it's doing it, for the good of the user, of course. Still, which users exactly asked for their ISP to fake TCP packets? And how long before Cox trips up some business users,
Like Comcast stifling Lotus Notes?
-jsq