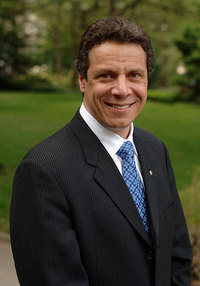 Recently I noted that Comcast sometimes disconnects users, and:
Such activity apparently includes moving large files, which is ironic for users who have paid for unlimited access. Perhaps more than ironic; I wonder if anybody has tried suing yet.
Well, I don't know about Comcast, but somebody has tried suing Verizon, and won:
Attorney General Andrew M. Cuomo today announced that Verizon Wireless has agreed to halt the deceptive marketing of its internet usage plans and reimburse $1 million to customers for wrongful account termination nationwide.

The settlement follows a nine-month investigation into the marketing of NationalAccess and BroadbandAccess plans for wireless access to the internet for laptop computer users. Attorney General's investigation found that Verizon Wireless prominently marketed these plans as "'Unlimited," without disclosing that common usages such as downloading movies or playing games online were prohibited. The company also cut off heavy internet users for exceeding an undisclosed cap of usage per month. As a result, customers misled by the company's claims, enrolled in its Unlimited plans, only to have their accounts abruptly terminated for excessive use, leaving them without internet services and unable to obtain refunds.

— VERIZON WIRELESS AGREES TO SETTLE DECEPTIVE MARKETING INVESTIGATION, "UNLIMITED" INTERNET PLANS WERE ACTUALLY LIMITED, COMPANY AGREES TO CHANGE PRACTICES AND REIMBURSE CUSTOMERS, Press Release, Office of the New York State Attorney General, 23 October 2007
And Cuomo goes out of his way to say he wants this to affect not just Verizon:
"This settlement sends a message to companies large and small answering the growing consumer demand for wireless services. When consumers are promised an 'unlimited' service, they do not expect the promise to be broken by hidden limitations," said Attorney General Andrew Cuomo. "Consumers must be treated fairly and honestly. Delivering a product is simply not enough – the promises must be delivered as well."
Hear that, Comcast?
-jsq