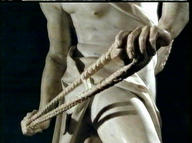 Big telcos have been
blocking calls by conference call services
that route through places such as Iowa that have low rural rates for backhaul. Now one of them, freeconferencecall.com, is declaring victory:
As most of you know, we have been engaged in a battle with several major telecom carriers over the last few months. While we continue to take every precaution to safeguard our customers, several have undoubtedly been affected by the carriers' strong-arm battle tactics. Their decision to block incoming calls to our conferencing and voicemail numbers interrupted thousands of users including small businesses, non-profits, universities and entrepreneurs alike. We have taken this issue to the courts, the government and the press, but the pivotal difference has been the outcry and support from our customers. The Federal Communications Commission, the State Attorney Generals and the telecom giants heard your collective voice and agreed to stop all call blocking. We would like to thank you for getting involved and colleague. Together we can redefine the communications industry!
I don't know about redefining the communications industry, but they do seem to have won this round. Even the FCC agrees.
FCC Chair Kevin Martin said on 3 May:
"We actually contacted the companies that were listed in the press [reports] and said our rules prohibit you from blocking consumers' access to any of the service providers," Martin said. Martin said the informal communication to the big telcos who were blocking calls was that if they didn't stop immediately, the commission would start a formal process for legal recourse within days, and "would end up taking action as we saw necessary."

— FCC Chairman Martin to Telcos: No Blocking Iowa Calls, by Paul Kapustka, Thursday, May 3, 2007 at 10:47 AM PT
Congratulations to the FCC and Kevin Martin.
He also said:
According to Martin, all the offending telcos responded and said they would stop blocking — sort of. "One had stopped blocking, but we heard complaints the next week that they were restricting access, sort of narrowing the pipe," said Martin. "We called them back and said, no, no, you can't artificially degrade [service] either."
That's very interesting, since one of the main concerns of net neutrality is that the big telco and cableco ISPs will try to subvert it by throttling. And here we have Kevin Martin, not an obvious friend of net neutrality, actually telling those same big telcos they can't throttle voice traffic over the PSTN (which is probably really an IP network at the point of throttling).
It's still not known whether the formerly throttling ISPs will have to pay up for the acccess charges they've been withholding from the conference call services; Martin says petitions have to be filed, and then the commission will consider it. It will be very interesting to see how that goes.
I think Freeconferencecall and its founder David Erickson are being a bit premature in claiming victory over this Goliath, before even getting paid. If Time-Warner CEO Richard Parsons can claim he represents the Sioux Nation against Gen. Custer, the telcos can just as easily claim to be David. It may take more than one slung stone to stun this Goliath.
-jsq