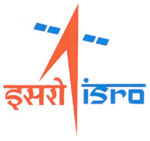 Susan Crawford posted a laundry list of countries
that have an industrial policy (she prefers economic policy) involving the Internet:
South Korea: "the government said where they wanted to go, invested in research and development, [and invested money and made micro loans], and they're now seeing 70% of adults (not just kids) involved in online social networks. Very high speeds, very low cost."
Hong Kong: "also not embarrassed to talk about economic policy and telecom."
India: its "government 'proposes to offer all citizens of India free, high-speed broadband connectivity by 2009.'"
Japan: Have I mentioned lately that almost every Japanese can get broadband, and usually it's ten times faster than what we can get stateside?
Now the point here isn't whether the specific country government policies are good, bad, etc.
The point is that they're not afraid to have one, and in at least several cases they've been successful to the extent of making fast Internet access far more ubiquitous, affordable, and well, faster, than in the U.S.
Which two big rich countries don't want an economic policy for the Internet? U.S. and U.K.
Maybe we can change that. Or maybe more competition will appear out of the woodwork.
Why does it matter? As Lee Iacocca says in his new book:
Who would have believed that there could ever be a time when "the Big Three" referred to Japanese car companies? How did this happen—and more important, what are we going to do about it?
For that matter, how many of you know that
India
and China have
not only space programs with astronauts and satellites, but also plans to go to the moon?
Forty years ago, only the U.S. and the USSR did that. And the U.S. only really got in gear when it thought the USSR was getting ahead when the Soviets launched the Sputnik satellite.
Who would have believed there could ever be a time when the U.S. was not the leader in Internet technology and deployment? It's already happened. For many years I used to say in talks that a good rule of thumb was that about 60% of most everything on the Internet was in the U.S. Not anymore. Only 29% of OECD broadband connections are in the U.S. And the U.S. ones are typically much slower than the others.
The U.S. doesn't have to have more of everything on the Internet than the rest of the world combined. But it also doesn't have to have fewer and slower per person than the rest of the world. And the world's most military country, with one of the largest domestic markets, becoming a communications backwater isn't good for the rest of the world, either.
What are we going to do about it?
-jsq