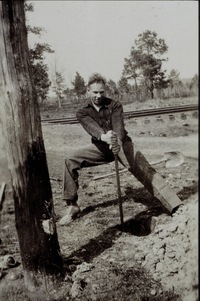 Hands Off the Internet notes that all major TV networks suddenly (since last year) stream programs over the net, and concludes:
But it's also a timely reminder of how these deals are placing unprecedented strain on the web's capacity. Internet traffic growth surged past capacity growth last year. Average traffic was up 75 percent while capacity grew only 47 percent, according to the folks at TeleGeography.

— Katie Couric, Expensive Date, Hands Off the Internet, April 20, 2007 at 12:55 pm
Poor telcos and cablecos; straining to keep up.
Or are they? Meanwhile, we learn from Save the Internet:
AT&T just reported a first-quarter profit of $2.8 billion, compared to $1.4 billion in the 2006 first quarter — its eighth consecutive quarter of double-digit growth. The company's shares have risen a whopping 11 percent since it signed on to Net Neutrality conditions in its BellSouth merger.

—Neutrality No Harm to AT&T's Bottom Line, in Without a Plan, U.S. Broadband Drops Behind, Save the Internet, 23 April 2007
Twice the profits and 11% stock rise? Maybe AT&T can plow some of that money back into capacity growth, and perhaps keep up better.
-jsq