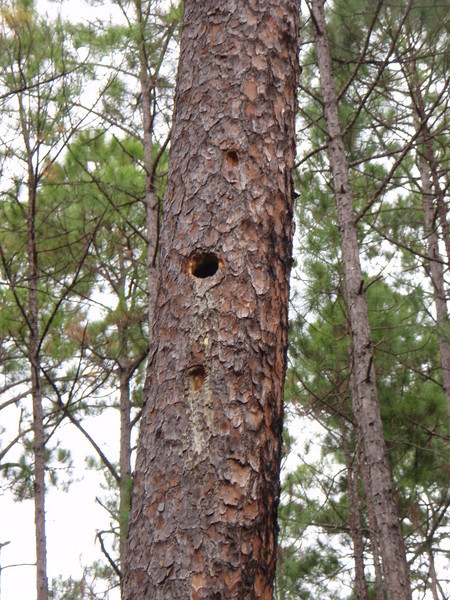 In addition to her popular trilogy of books, Janisse Ray has also edited a small volume about the
Moody Forest Natural Area
, which was on sale at
her talk in Moultrie the other day.
I can't find a reference to that book online, although Moody Forest itself features in Wild Card Quilt.
However, Gretchen and I did visit Moody Forest in 2008, and took some pictures, like this one on the right that appears to be the home of some rare red-cockaded woodpeckers:
That's just one picture, but follow this link for the others.